HOWDY, PARTNERS! WELCOME TO SMARTCON 2024!



Weathermatic is excited to extend an invitation to you for our 3rd Annual Premier Partner Summit: SmartCon – Providing Your Business with a Texas-Sized Boost! This exclusive Premier Partner experience is truly unparalleled. Gear up for three days filled with dynamic sessions meticulously crafted to reveal the boundless potential of SmartLink for your business.
At SmartCon, business owners, executives, operations managers, account/maintenance managers, and irrigation professionals will come together to:
🔍 Master Accountability
🚀 Scale Your Business
📈 Optimize Performance
💡 Diagnose Like a Pro
🌐 Embrace Technology
🧰 Perfect Programming
📝 Best SOPs
💼 Portfolio Management
🔍 Inspection Insights
Saddle up with us to wrangle today's challenges and rope in the opportunities of tomorrow. Get set to boost your business to new horizons at SmartCon 2024!

SMARTCON 2024 PLATINUM SPONSOR

WHAT'S INCLUDED
Full access to all Education Tracks

Optional – Exclusive CEO/Owner-Only Tracks

Texas Welcome Reception on Monday Evening
All Meals throughout Tuesday
Memorable Country Roads Dinner & Concert at a Historic Austin Location

Renowned Concert Performance

Breakfast on Wednesday Morning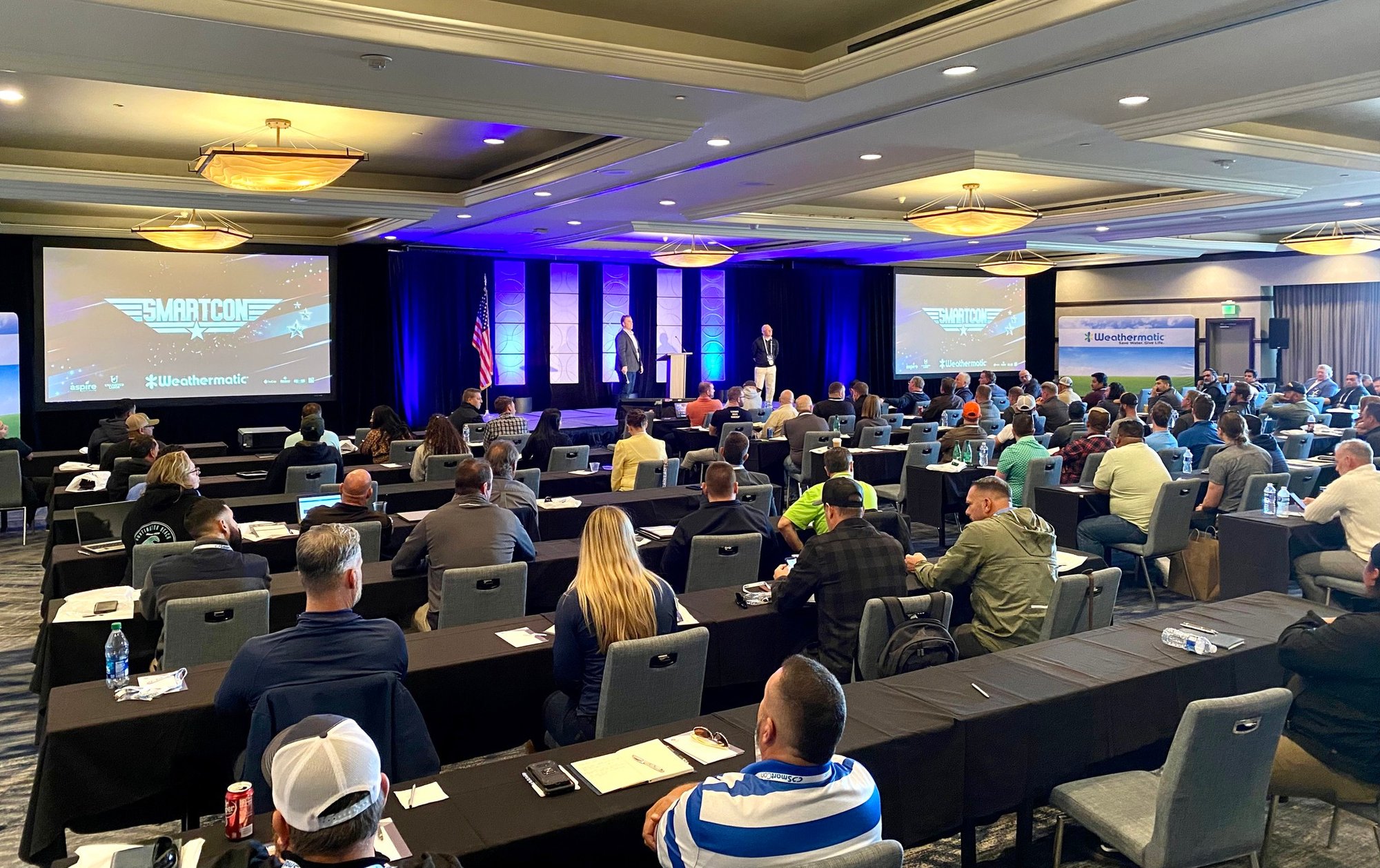 WHAT TO EXPECT

Education Tracks: Technical & Executive Business
Hands-On Learning
Interactive Group Discussions and Knowledge Exchange
Social Events and Networking Opportunities
REGISTER BY

RATE

EARLY BIRD RATE

Available until




December 15, 2023

$649 pp

STANDARD RATE

December 16, 2023 through

February 1, 2024

$699 pp
Save $50 per person when you register 3+ attendees
ROUNDUP OF BREAKOUT SESSION TOPICS

---
TECHNICAL TRACK (AVAILABLE TO ALL ATTENDEES)
DIAGNOSTICS
Shorts, Opens, Fuses, Wire Tracing - Description: Discover the art of diagnosing electrical issues in your irrigation system. Learn how to pinpoint problems like shorts, opens, and fuses. Understand how your controller can guide you towards the starting point for troubleshooting. Elevate your service capabilities and increase your revenues.


2WIRE AND FLOW DESCRIPTION
Delve into the intricacies of maintaining a 2Wire irrigation system. Gain insights into how this system operates, what to watch for, and how to diagnose common repairs. Additionally, explore the basics of Flow systems, including system selection criteria and the advantages and disadvantages of flow management.


CELLULAR TECHNOLOGY AND AIRCARD PLACEMENT
Uncover the world of cellular technology and its inner workings. Learn how the placement of Aircards can significantly impact your online connectivity. Get a grasp of the essential knowledge needed to stay connected and efficient in the digital age.


PROGRAMMING BEST PRACTICES
Dive into the realm of irrigation programming, from the fundamentals to smart solutions. Discover best practices, common pitfalls to avoid, and how programming can enhance your service quality. Elevate your customer service by mastering the art of irrigation programming.
BEST SOPS FOR YOUR IRRIGATION DEPARTMENT


Explore the secrets of top-performing irrigation companies. Learn from industry peers about the best Standard Operating Procedures (SOPs) that have propelled their success. Topics include organizational structure, scheduling, technology integration, ongoing training, and more.


PORTFOLIO MANAGEMENT – UTILIZING SMARTLINK TO MAXIMIZE PRODUCTIVITY
Go beyond programming and harness the power of SmartLink to efficiently manage your irrigation portfolio on a larger scale. Unlock your full potential by utilizing global programming, snapshot features, inspections, and proposal tools. Enhance both your skills and time management.


INSPECTIONS – WHAT TO LOOK FOR
Elevate your inspection skills by learning what to look for beyond the obvious, such as leaks and visible damage. Discover the keys to driving exceptional service, increasing revenue, and improving water efficiency through thorough and insightful inspections.
IMPLEMENTING ACCOUNTABILITY WITH YOUR TEAM – WHAT TO TRACK
This collaborative workshop, professionally moderated, is designed for business owners and executives looking to enhance team accountability. Discover key metrics and strategies for tracking performance and holding your team accountable. Learn how to implement effective accountability measures that drive results and business growth.


SCALING BUSINESS WITH PROCESSES
Join fellow business leaders in this professionally moderated workshop focused on scaling your organization through efficient processes. Explore the art of streamlining operations, automating workflows, and optimizing resource allocation. Gain practical insights into building scalable processes that drive business expansion and sustainability.
Building and Maintaining Performance Management Processes
In this collaborative workshop, tailored for business owners and executives, a professional moderator will guide you through the intricacies of building and sustaining performance management processes. Learn how to set clear performance expectations, provide constructive feedback, and foster a culture of continuous improvement. Walk away with the tools and knowledge needed to elevate your team's performance and organizational success.
TRAVEL, LODGING & OTHER AREA INFORMATION
---
Attend the 2024 SmartCon Third Annual Partner Summit, February 19–21, 2024, in Austin, Texas. Contact smartcon@weathermatic.com with questions.
NEARBY AIRPORT
Austin-Bergstrom international Airport - AUS

TRANSPORTATION
Park onsite or Uber from airport to hotel. All other events will be at the hotel and transportation is provided.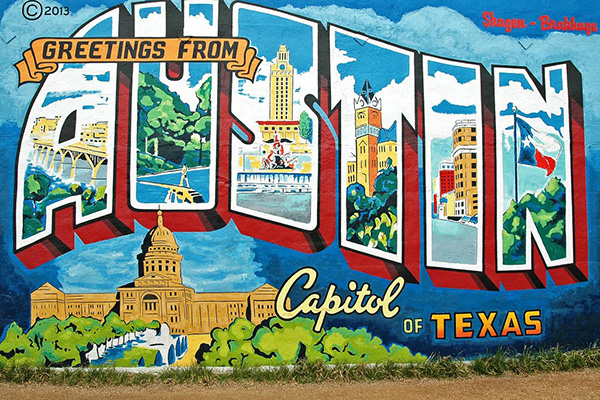 ABOUT THE VENUE
---
Experience a harmonious blend of comfort and innovation at the AT&T Hotel and Conference Center, strategically positioned within the captivating surroundings of The University of Texas at Austin campus. The hotel's architectural design, featuring Texas limestone archways reminiscent of the iconic UT Tower, pays a beautiful homage to the university's rich heritage.
Nestled in a neighborhood steeped in culture and innovation, the AT&T Hotel and Conference Center serves as a focal point for academic excellence while also offering an ideal starting point for exploring an eclectic range of nearby restaurants and museums. Immerse yourself in the vibrant heart of Austin's culture while indulging in the highest levels of sophistication and hospitality at this extraordinary establishment.

Use the form below to complete your registration for SmartCon 2024. Email our team with questions or alternate payment methods.